Published on 03/28/2019 8:01 am
Gray Wedding Dress
Address:
84 Boonton Ave, suite 110
Kinnelon, NJ 07405
Phone:
(973) 8365363
Website:
www.fantasybridalusa.com
Hours:
Mon-Thursday 10am-6pm
Friday 10am-5pm
Saturday 10am-4pm
Sunday 12pm-4pm
Payment Method:
All cc, cash
Social Media Links:
https://www.google.com/maps/place/Gray+Wedding+Dress/@40.9765061,-74.3516114,17z/data=!3m1!4b1!4m5!3m4!1s0x0:0xd62be37a40295b37!8m2!3d40.9765061!4d-74.3494227
https://web.facebook.com/pg/Gray-Wedding-Dress-1315859518571839/
https://twitter.com/dress_gray
https://www.youtube.com/channel/UC4clpa2mG32iuHtFcTdQ2HQ/about
Keywords:

Wedding Dresses, Bridal Dress Shops, Ball Gowns, affordable wedding dresses, plus size brides , plus size mother gowns, gray wedding dress, affordable gowns, wedding dress store, bridal dress shops near me, Ball Gowns, Mother of the Bride and Groom Dresses, Formal Dresses & Evening Gowns, Morris County NJ, Bergen county NJ, Essex County NJ, Union County NJ, New Jersey, NJ.
Description:
If you ask what is the most important for the bride on her wedding day, it is how a woman feels when walking down the aisle in her gown, the jewelry and accessories she chooses, and the perfect dress fit. No matter how expensive your dress is, it is very important how it fits.

Whether your wedding dress needs just a simple hemming, a bustle added, or a whole restructuring, we've got an expert for wedding dress alterations. Our very experienced alterations experts, will do everything in their power to make sure your dress fits perfectly.

The bride should feel confident on one of the most important days of her life. We will make sure that you're 100% satisfied with our work before you walk out with your garment.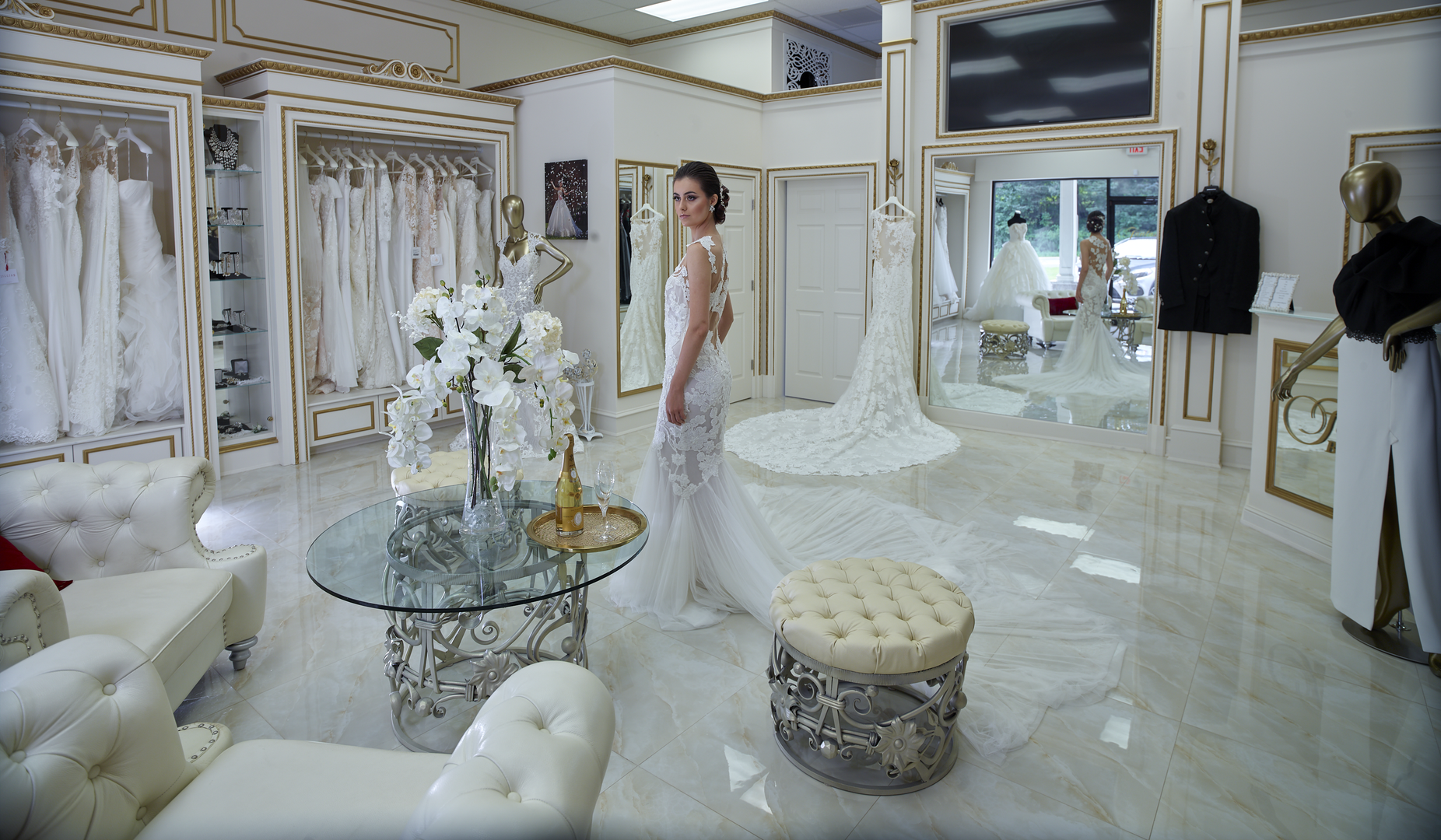 t.